Results from the June 2022 kiwi listening period.
The national site at Rangitane Reserve has been monitored each year for 28 years now, the graph below shows the average calls per hour over that time.
Listening is two hours a night, for four nights. The grey line is a five year moving average showing an icrease from 9.6 in 1999 to 15.5 in 2022.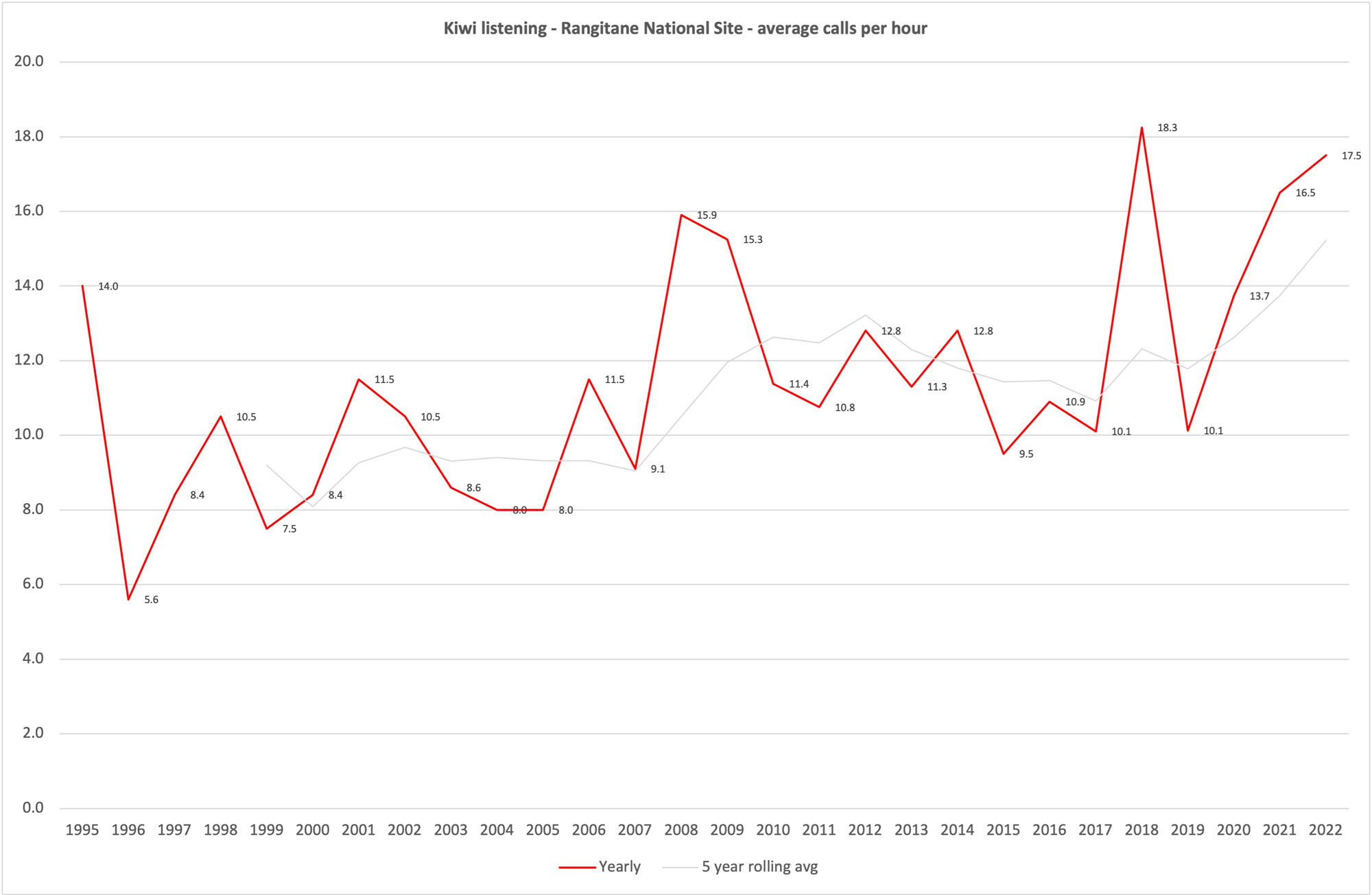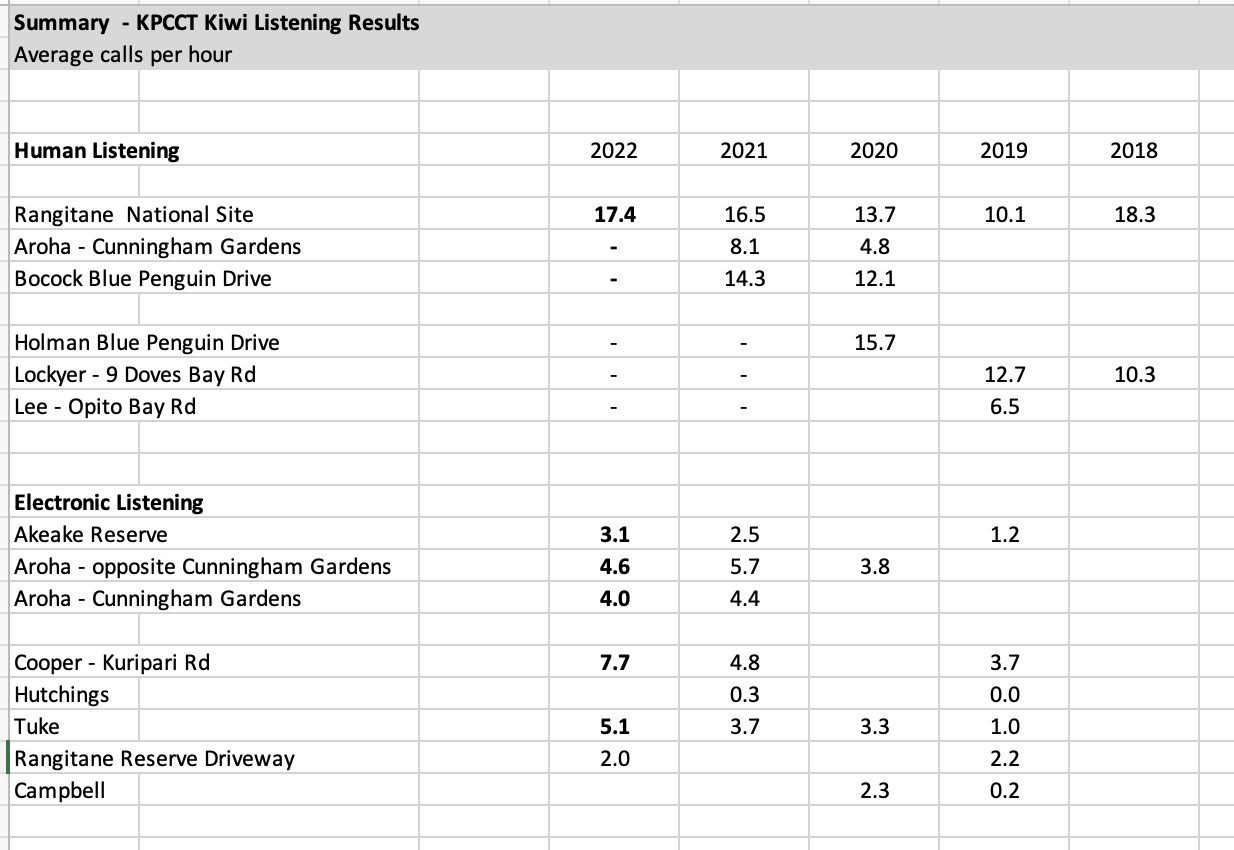 ---
Electronic listening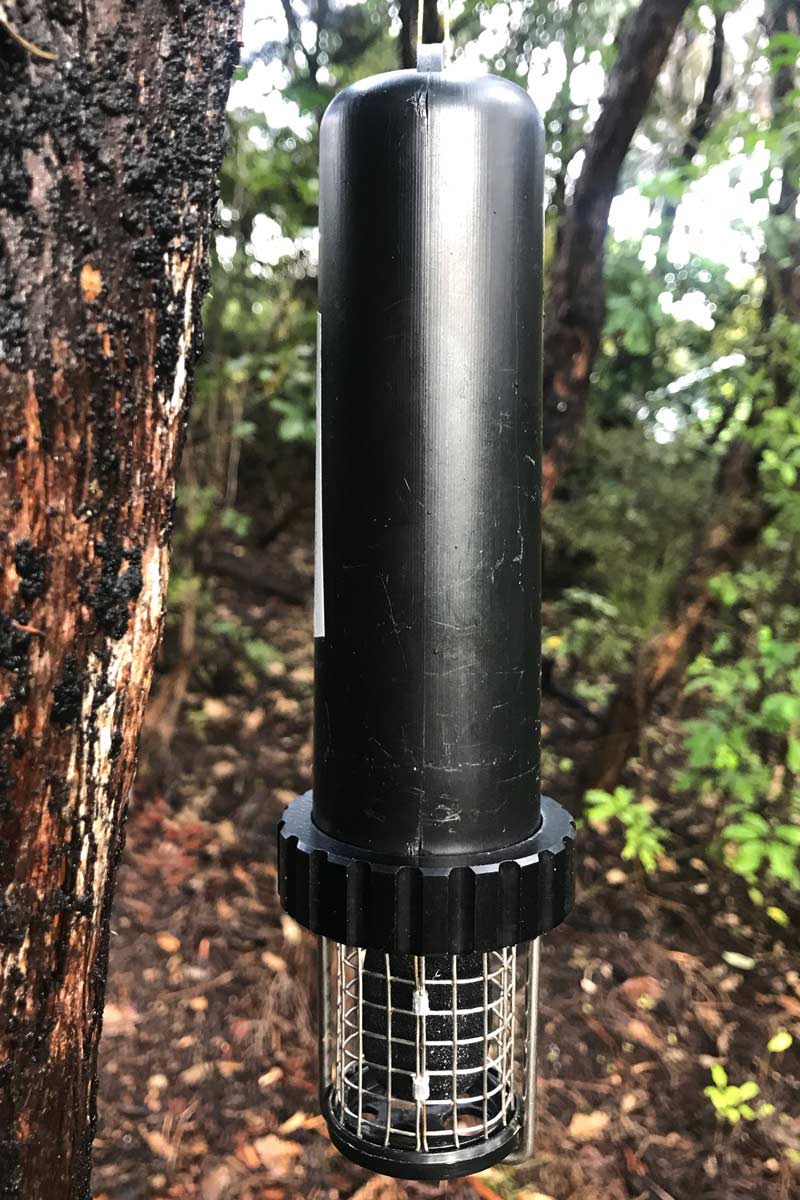 We have electronic listening devices we put into the field each year, they don't have the range of the human ear, but do pick up the closer calls. We programme to record from 6:00pm - midnight and leave them out for five nights.
We then run the audio files through this free software from www.avainz.net and it identifies potential kiwi calls. Pretty cool kit.
Below is what the calls look like on the screen, male and female produce distinctly different graphic patterns. Highest recorded average was at Aroha Island 5.7 calls per hour.
Here's a couple of audio files

A rowdy male:
A female:
Would you like to do kiwi listening on your property?
Get in touch This email address is being protected from spambots. You need JavaScript enabled to view it.. We've got some good training resources here and can come and listen with you for the first night to get you started. The data will be valuable to measure if kiwi numbers are increasing.